IN THE PRESS
Everywhere you look, people are talking about BeaverTails®!
The New York Times
Canadian Cuisine
Delish
This Teeny, Tiny Stand Makes Foot-Long Fried Dough Creations
Forbes
50+ Reasons To Love Canada's Friendly Capital
Daily Hive
BeaverTails® reveals its April Fool's joke is a legit menu item at select stores
MTL Blog
This all-new monster BeaverTail® is now available across Canada
Breakfast Television
Where can you find the best poutine in Montreal?
Daily Hive
BeaverTails® poutines are coming to Toronto for the first time on February 1
The Kingstonist
BeaverTails® set to open store in downtown Kingston
Narcity
Poutine BeaverTails® Actually Exist And They're Coming To Toronto Next Weekend
Ottawa Life Magazine
BeaverTails®' First-Ever Merchandise Line
Narcity
You Can Actually Buy Beavertails® Merch And It's The Perfect Holiday Gift
Cape Breton Post
BeaverTails® find permanent home in Cape Breton
Radio-Canada
40 ans de queues de castor®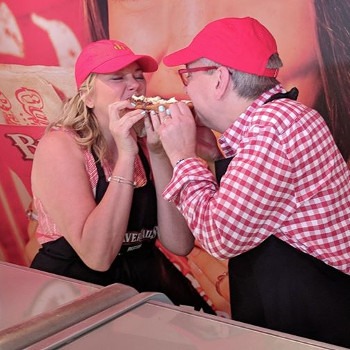 Global News
BeaverTails® celebrates 40 years of pastry-making
CBC
BeaverTails® marks 40 years of deep-fried pastries
USA Today
5 Foods You Must Eat in Canada
Dollywood Insiders
My New Favorite Treat at Dollywood's Splash Country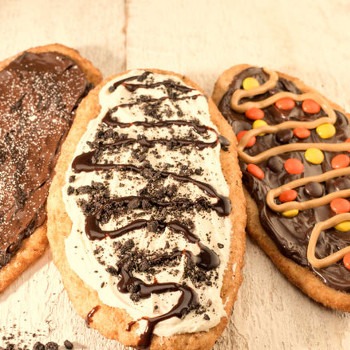 Where Traveler
Iconic Canadian Snack BeaverTails® Returns to Orlando
Huffington Post
The Twice as Nice Way to Celebrate Canada Day
Around Osceola
BeaverTails®, eh? BeaverTails® returns to Orlando!
Food Service and Hospitality
New Kids on the Block
La Presse
40 ans de plaisir coupable
Clin d'œil
10 choses à faire en juin 2018
Coup de Pouce
Queues de Castor® gratuites à Montréal ce vendredi 1er juin!
Gulf News
Eat Out: 5 fantastic Canadian dishes to try in the UAE
Chatelaine
Where To Get Free BeaverTails® Across Canada On June 1
Mtl Blog
BeaverTails® Montreal Will Be Giving Away Unlimited FREE Pastries For Their 40th Anniversary
Journal de Montreal
Des Queues de Castor® seront offertes gratuitement le mois prochain à travers le Canada
News 13
Canada-based BeaverTails® again serving pastries in Orlando
Attractions Magazine
Former Epcot fan-favorite treat, BeaverTails®, to return to Orlando this spring
Orlando Everyday
BeaverTails® finally coming back to Orlando
Flight Network
Top Cultural Winter Experiences in Canada
Food Service and Hospitality
BeaverTails® Celebrates 40th Anniversary
Franchise Canada
BeaverTails Celebrates 40th Anniversary
The Food Network
The Baker Sisters visit BeaverTails®
CBC Kids
Jaxon and Song's Maple Mystery | The BeaverTails®
CBC
Your Special Canada: Slappy the Trivia Beaver
Canadian Franchise Magazine
BeaverTails® Named One of Canada's Top 150 Brands
Flare
24 Hours in Ottawa: Byward Market's Fashion, Food & Festivals Are Calling
The Guardian
BeaverTails® opens at Charlottetown waterfront Saturday
History Canada
Thank You, Canada: Canadian Sweets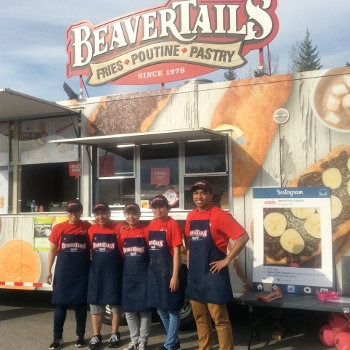 Daily Hive
BeaverTails® Calgary is having its opening day in North Glenmore Park on Saturday
The Huffington Post
The Ultimate Guide To Spending 48 Hours In Ottawa
Flight Network
The Top 50 Signature Winter Experiences in Canada
Flight Network
72 Hours in Banff
The New York Times
36 Hours in Ottawa
The Huffington Post
Toronto is Getting its Very Own BeaverTails® Location
Toronto Sun
BeaverTails® Opening on Toronto Waterfront
Financial Post
BeaverTails® bets on skiers and fair-goers being in the mood for its quintessential Canadian treat
Reader's Digest
Top 10 Canadian Delicacies
The Huffington Post
The Most 'Canadian' Foods
Lonely Planet
Top 100 Street Food
National Geographic
Top 10 Foods to Eat in Ontario
Ottawa Citizen
And BeaverTails® for the Trip Home
MEDIA KIT
BEAVERTAILS® and the BeaverTails® logo are trademarks owned by BeaverTails Brands Inc., used under license.
Read about our Trademark Use. BeaverTails® is proud to offer Moozoo® products in selected stores.
© BeaverTails. 2018 All rights reserved.